Call for Papers
CFP is available in a pdf file below
Venue
Radisson Blu Hotel, Nairobi Upper Hill, Nairobi, Kenya
Authors' Schedule
Full paper submission:
April 20, 2023
Notification:
May 18, 2023
Final paper submission:
June 20, 2023
INES 2023
27th IEEE International Conference on Intelligent Engineering Systems 2023
Date and Place
INES 2023 will take place on July 26-28, 2023 in Nairobi, Kenya.


Venue
Radisson Blu Hotel, Nairobi Upper Hill in Nairobi, Kenya.


Official Language
The official language of the conference is English. All the camera-ready manuscripts should be submitted in English, and presentations should be made in English.


Proceedings
Each accepted paper reaching us in time will be published on the pendrive proceedings that will be distributed at the registration desk. At least one author of each paper must present the paper at the conference.


Opening Hours of the Registration Desk
Registration desk will be open during the sessions.


Paper Presentation
All paper must be presented at the conference.


Cancellation and Refund
Cancellation/modification regarding registration fee is possible in written form received no later than June 25, 2023. In this case 80% of the received sum will be transferred back. No reimbursement is possible after this deadline.


Smoking
Please, be so kind to your lungs and your colleagues by not smoking in the building and social events of the conference.


Local Currency
The official currency of Kenya is Kenyan Shilling.


Time Zone
EAT, Eastern Africa Time (UTC +3)


Vaccination
Visa
Please, check if you need visa in order to enter Kenya.
To apply: Kenya Visa is only available online through evisa.go.ke


Visa Letter Request
If you require a Visa Letter of Invitation from the conference organizers, please, tick the appropriate box during the online registration.

Please, note:

| | |
| --- | --- |
| ... | It is IEEE policy to issue Visa Letter of Invitation only to speakers, authors, committee members and attendees paid in full. In this case wire transfer payment is acceptable only. Payment by credit card is not eligible for sending a visa invitation letter. |
| ... | We can provide Visa Letter of Invitation only for the conference. No other kind of documentation will be provided for use of visa applications. |
| ... | Request for a hard copy visa letter will be subject to a EUR 20 fee to cover the cost of courier delivery, and will be added to your conference registration fee. |
| ... | It is stronly recommended to personally check entry and visa requirements before making travel arrangements, as there might be country-specific conditions. For most accurate information please contact the embassy/consulate of the country where the conference will be held, in your home country. |
| ... | Conference organizers will not issue any Letter of Sponsorship of Letter of Guarantee if you are required to do so by the immigration department. It is the participants' sole responsibility to obtain such documents. |
| ... | The conference will not refund anyone for cancellations due to visa rejections or participant's inability to enter the country. |
| ... | Conference organizers can not change the decision of any country's embassy/consulate or any other government departments, nor will the conference appeal to the embassy/consulate on behalf of the applicant. |
| ... | All questions/concersn regarding the status of your visa should be directed to the embassy/consulate of the country where the conference will be held, in your home country. |
| ... | In no event will the conference be liable for any loss or damage including without limitations, indirect or consequential loss or damage, or any loss or damage whatsoever arising from loss of data or profits arising out of, or in connection with, the information provided on this page. |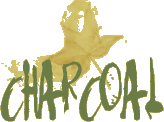 Organizers
Strathmore University, Nairobi, Kenya
Óbuda University, Budapest, Hungary
IEEE Hungary Section
Hungarian Fuzzy Association


Sponsors
IEEE Hungary Section
IEEE Joint Chapter of IES and RAS, Hungary
IEEE SMC Chapter, Hungary
IEEE Control Systems Chapter, Hungary


Technical Co-sponsor
IEEE Industrial Electronics Society


In Collaboration with
Kenya Education Network Trust (KENET)
Ministry of Education, Kenya
Ministry of Information, Communications and Telecommunication, Kenya


Next Events